Baseball Outfield Fence offers the latest in baseball outfield fence products at the lowest prices.

High School Chain Link Fence Topper
Get in the game, and stay protected!
Do you belong to a high school, middle school, elementary school or college and are in need of a chain link fence topper? Are you looking to get the best deal on the best fence cap protection? Is your old fence topper worn, chipped and faded? From corrugated Fence Crown to soft Safe Foam to plastic Safety Top Cap, we offer a fence protection solution that will be a great fit for both your students And your budget.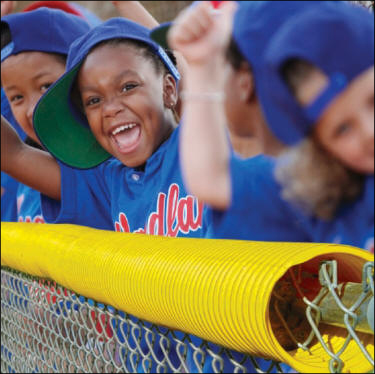 FenceCrown corrugated plastic fence topper may look like your everyday drainage pipe, but it's anything but. This durable fence cap comes in 100 ft or 250 ft rolls and is pre-slit for easy installation. Choose classic yellow or black.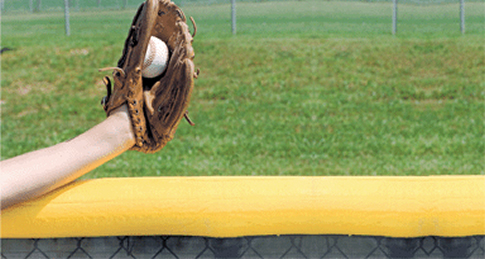 SafeFoam is a soft padding used on the edges of fence tops, batting cages and rails. It's available in 8 colors - including royal blue, purple and red - which makes it easy to coordinate your chain link fence with your school spirt!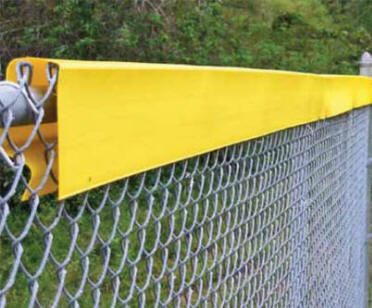 Safety Top Cap fence topper features a unique 'D' shape that makes it very easy to install. This fence cap is made from HDPE plastic with UV stabilizers, and is available in 7 colors. One bag will cover 40 linear feet of fence!
Whether you are looking to add safety to the chain link fence around your baseball diamond, rugby field, soccer field or school perimeter, these three fence caps will keep high schoolers, parents, visitors, ball players and children safe.
Interested in placing a purchase order for one of these high quality fence toppers? Contact us at (800) 878-7829 or email sales@baseballoutfieldfence.com today!