Baseball Outfield Fence offers the latest in baseball outfield fence products at the lowest prices.
In-Ground Grand Slam Fence™ Specifications
Here's the rundown of our popular Grand Slam fences!
Grand Slam fencing is durable, soft, and easy to handle. It's easy to set up and take down, making Grand Slam the ideal portable baseball, softball, or little league fence kit!
Features:
• Fence height: 4'
• Available Colors: Blue, Red, Green - each with a yellow top safety marker
• Each Grand Slam Fence kit includes high-performance, furniture-grade PVC poles
• Choose the Standard Kit with poles at 10' intervals
• Optional: Choose poles at 5' intervals for better wind resistance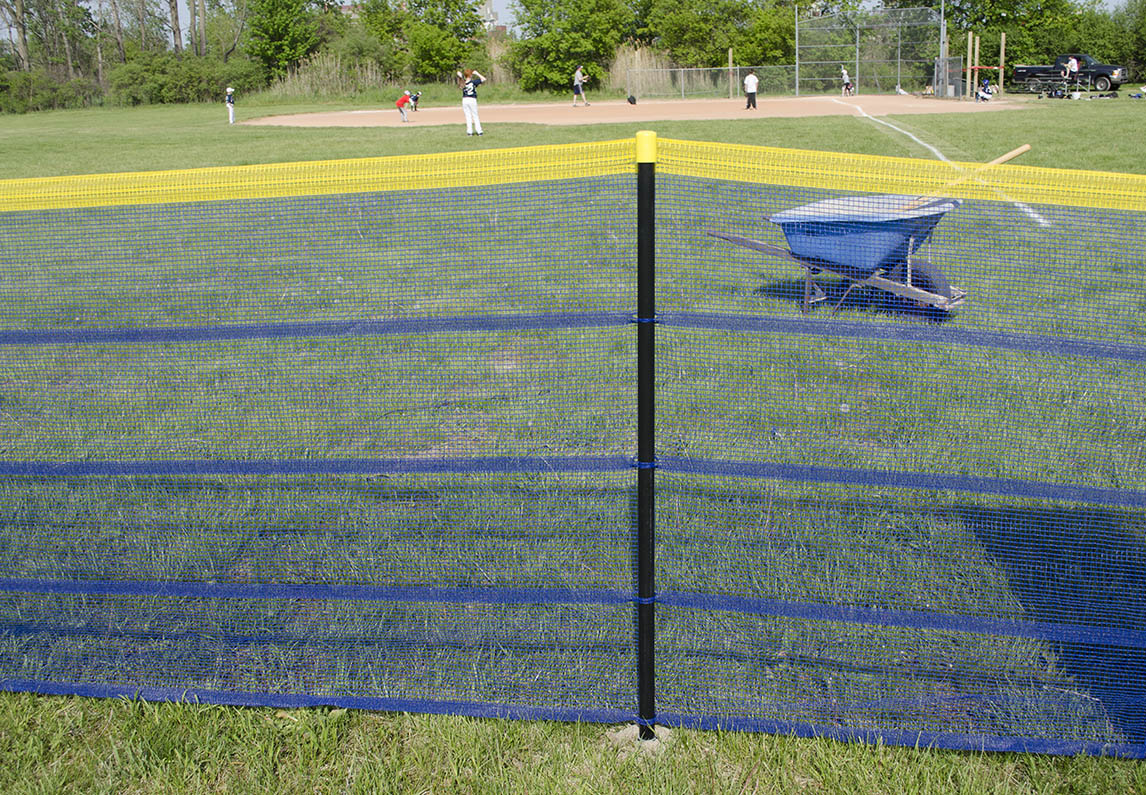 In-Ground Grand Slam Fencing Kits

Fence
Length

Colors

Poles
(Standard 10'
Intervals)

Sockets (Optional)

Auger Digging Tool Included

Tape Measure Included

300' HR Distance
One-Piece

471'

Red, Green, Blue

49

49

Yes

Yes

200' HR Distance
One-piece

314'

Red, Green, Blue

33

33

Yes

Yes

150' Standard Length

150'

Red, Green, Blue

16

16

Yes

--

100' Standard Length

100'

Red, Green, Blue

11

11

Yes

--

50' Standard Length

50'

Red, Green, Blue

6

6

Yes

--