Baseball Outfield Fence offers the latest in baseball outfield fence products at the lowest prices.
Grand Slam Fencing™ Accessories
Add on to your In-Ground or Above-Ground Grand Slam kit!
Foul Pole Kit
Give your field that finished look! This 8' high foul pole kit fits all portable or temporary fences. They are the same yellow color as your home run marker, and match your Grand Slam Fence perfectly!
Foul Pole Kit Includes:
• Two 8' yellow foam foul poles
• Two PVC reinforcing foul poles (attach to fence end poles)
• Two ground sockets
• Six 19" yellow tie wraps for securing foul pole to fence end pole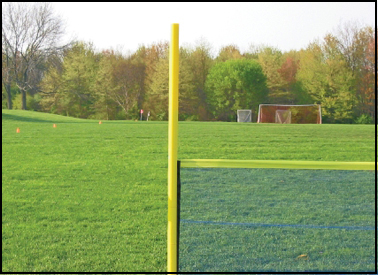 Socket Kit
Give your Grand Slam Fence the wind resistance it deserves with extra sockets! Extra sockets increase stability and allow for quick removal of fence for mowing or events.
Socket Kit Includes:
• 12' long PVC socket
• Top cap to cover socket when not in use
• Tool to set socket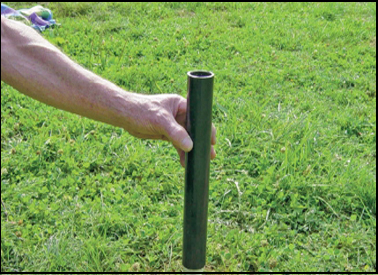 Individual Fence Rolls
Want to change the color of your fence? We sell our fence individually, in rolls! Our fence rolls can be used in Grand Slam Fence kits, as well as in a variety of other applications, such as construction sites and cemetery use.
Available Colors:
• Blue
• Green
• Red
Available Sizes:
• 4' x 50'
• 4' x 100'
• 4' x 150'

PVC Driving Tool
Drving your PVC poles and sockets is a cinch with the PVC driving tool! Helps you install your Grand Slam poles and sockets.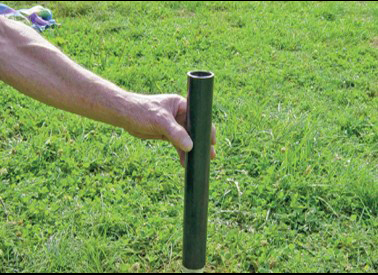 Earth Auger
Our augers are 12" tall and fit most standard power drills.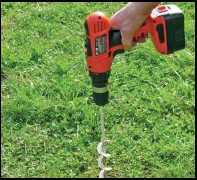 Rubber Mallet
Easily pound your poles into the ground, and get playing!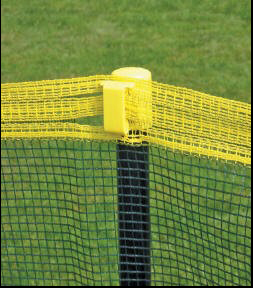 Individual 4' Poles
If you've lost a pole along the way from transporting your portable Grand Slam kit, have no fear! We sell our 4' poles individually, for your convenience.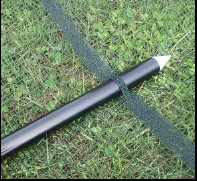 Distance Banners
Make your field look more official with home run distance banners sewn directly to your fence. Includes 3 banners.