Baseball Outfield Fence offers the latest in baseball outfield fence products at the lowest prices.
Traditional In-Ground Grand Slam Fencing™
Portable fencing for softball, baseball, little league, and more!
It's no secret - Grand Slam Fencing is the best portable fence on the market. Soft yet durable, used for a variety of baseball and softball applications, and available in a variety of colors with add-on options, you are sure to find the right Grand Slam for your town's park or own backyard. But that's not all! Grand Slam fence is available for purchase in individual rolls. Individual fence rolls are valuable in that they can be used for different applications. Replace your current Grand Slam fence to change the color, or use the roll for an entirely different purpose other than sports!
Check out our NEW above-ground Grand Slam fence! Above-Ground Grand Slam offers the same benefits as in-ground temporary fence, without the digging.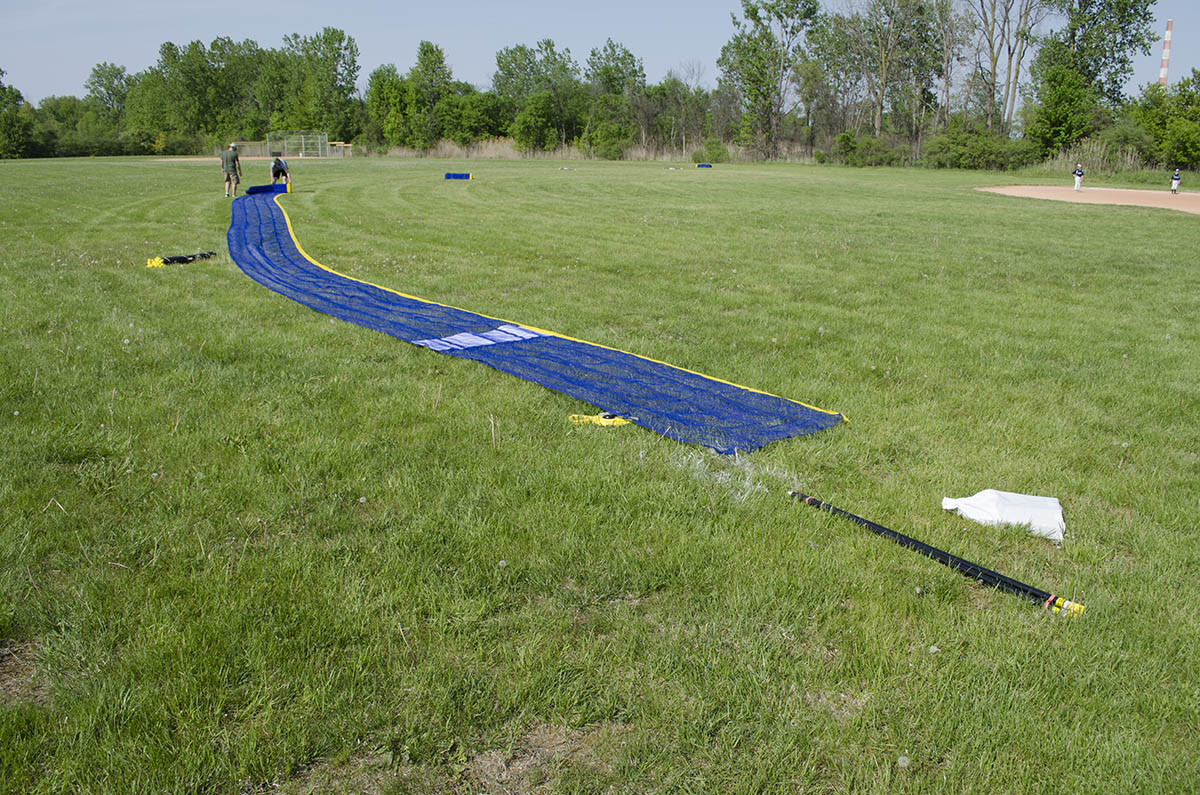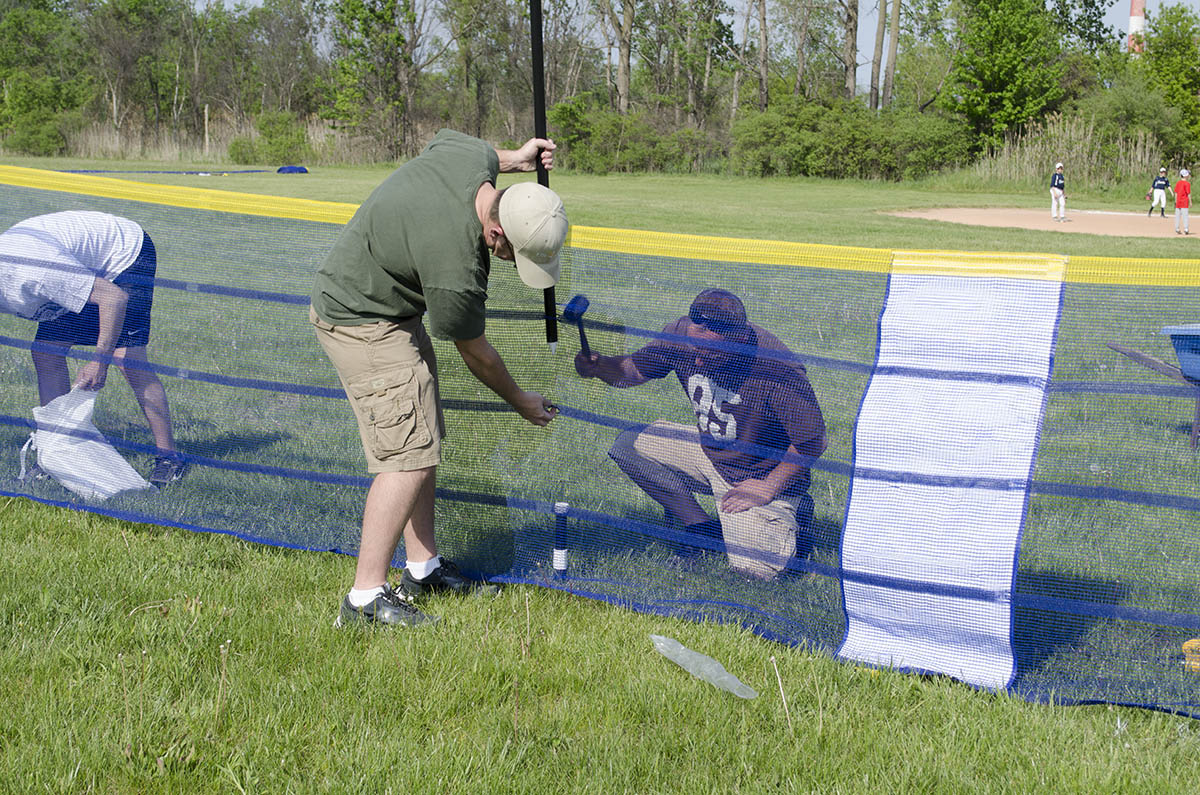 Volunteers install Grand Slam Fencing at Lions Park in Trenton, Michigan.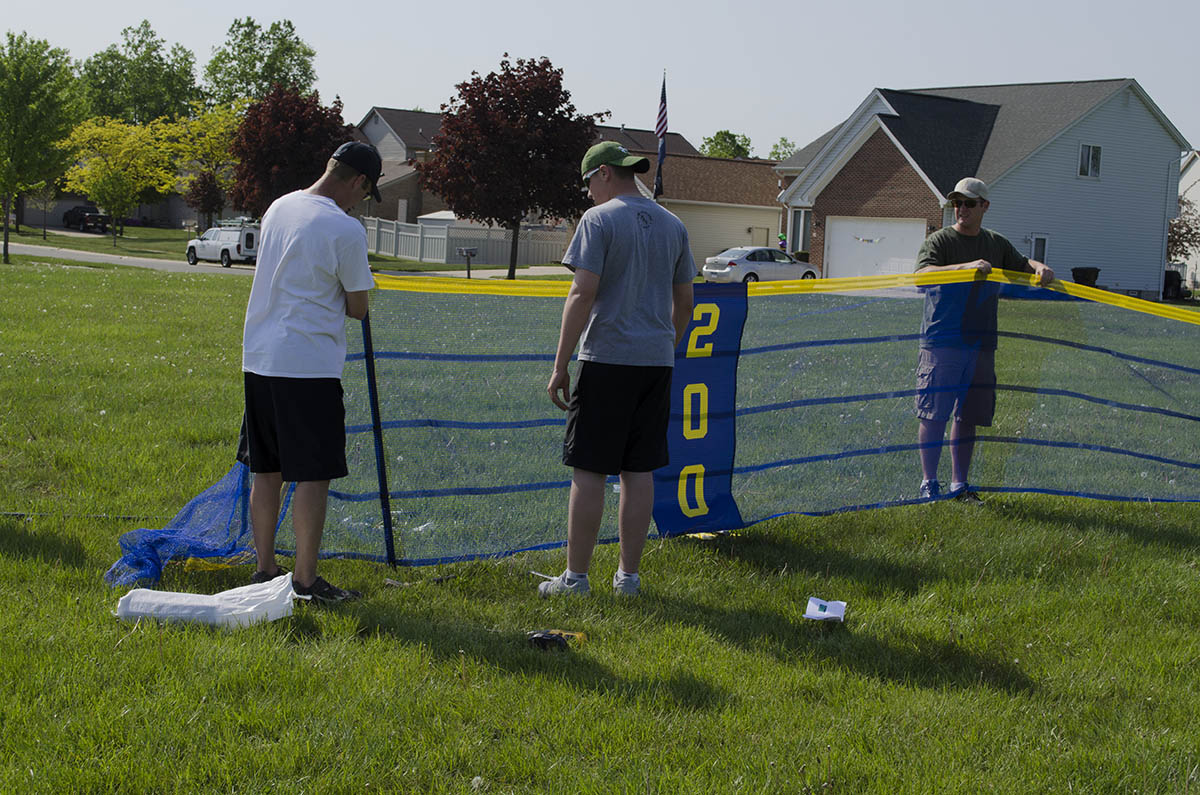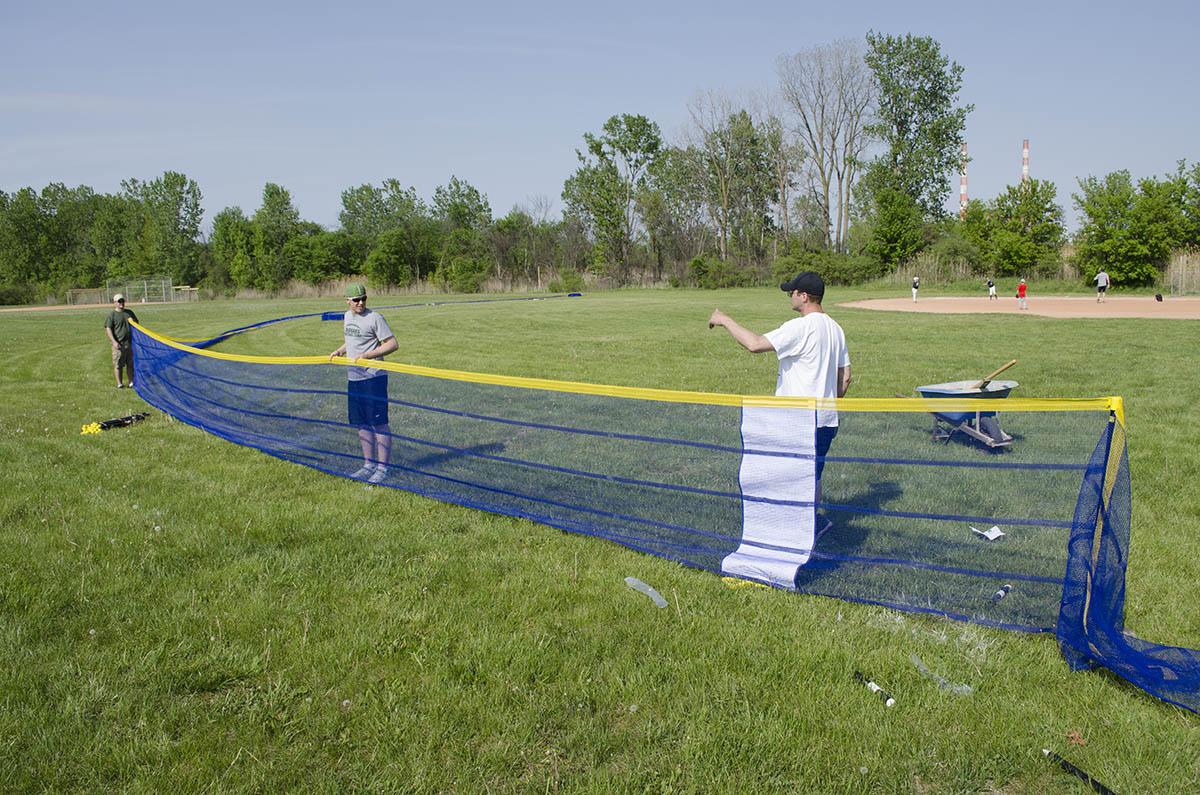 The blue portable fence will give the little league field a home run distance of 200 feet.
Specifications
• Fence height: 4'
• Available Colors: Blue, Red, Green - each with a yellow top safety marker
• Each Grand Slam Fence kit includes high-performance, furniture-grade PVC poles
• Choose the Standard Kit with poles at 10' intervals
• Optional: Choose poles at 5' intervals for better wind resistance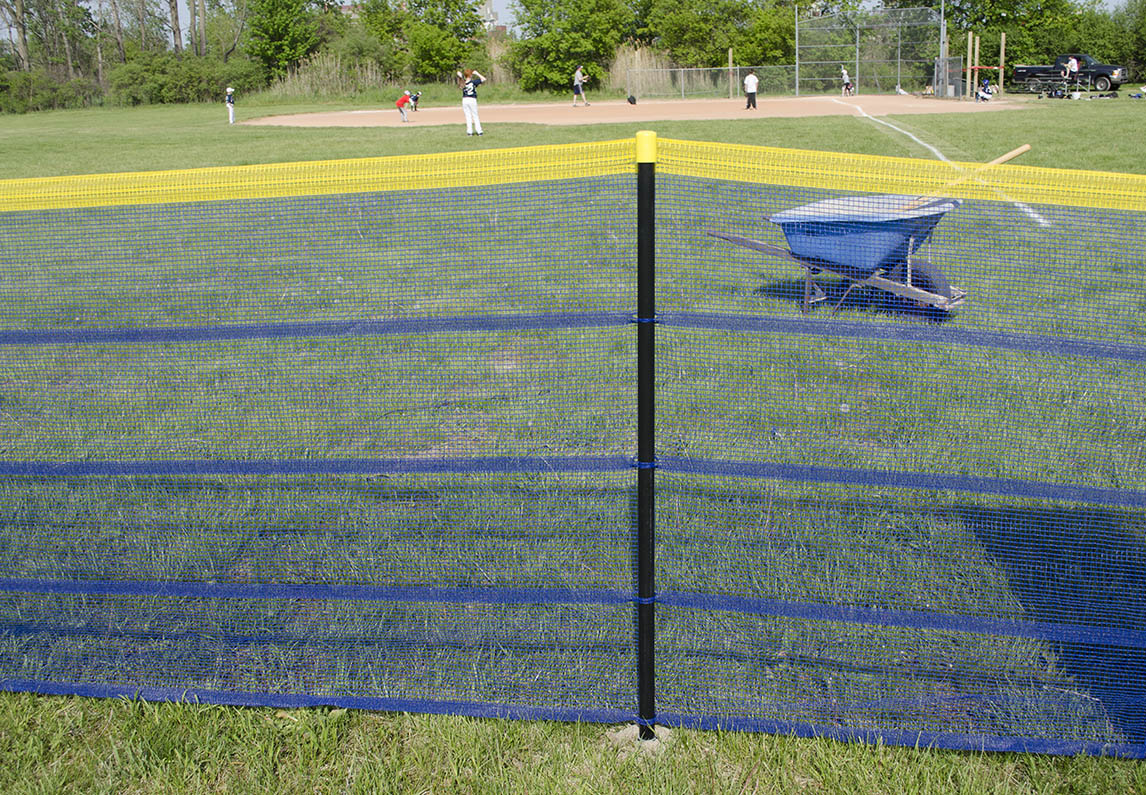 In-Ground Grand Slam Fencing Kits

Fence
Length

Colors

Poles
(Standard 10'
Intervals)

Sockets (Optional)

Auger Digging Tool Included

Tape Measure Included

300' HR Distance
One-Piece

471'

Red, Green, Blue

49

49

Yes

Yes

200' HR Distance
One-piece

314'

Red, Green, Blue

33

33

Yes

Yes

150' Standard Length

150'

Red, Green, Blue

16

16

Yes

--

100' Standard Length

100'

Red, Green, Blue

11

11

Yes

--

50' Standard Length

50'

Red, Green, Blue

6

6

Yes

--
One-piece custom length fence packages are also available. Contact us for details.