Baseball Outfield Fence offers the latest in baseball outfield fence products at the lowest prices.
Grand Slam Fencing®
Portable fencing for softball, baseball, little league, and more!
It's no secret - Grand Slam Fencing is the best portable fence on the market. Soft yet durable, used for a variety of baseball and softball applications, and available in a variety of colors with add-on options, you are sure to find the right Grand Slam for your town's park or own backyard.
But that's not all! Grand Slam fence is available for purchase in individual rolls. Individual fence rolls are valuable in that they can be used for different applications. Replace your current Grand Slam fence to change the color, or use the roll for an entirely different purpose other than sports!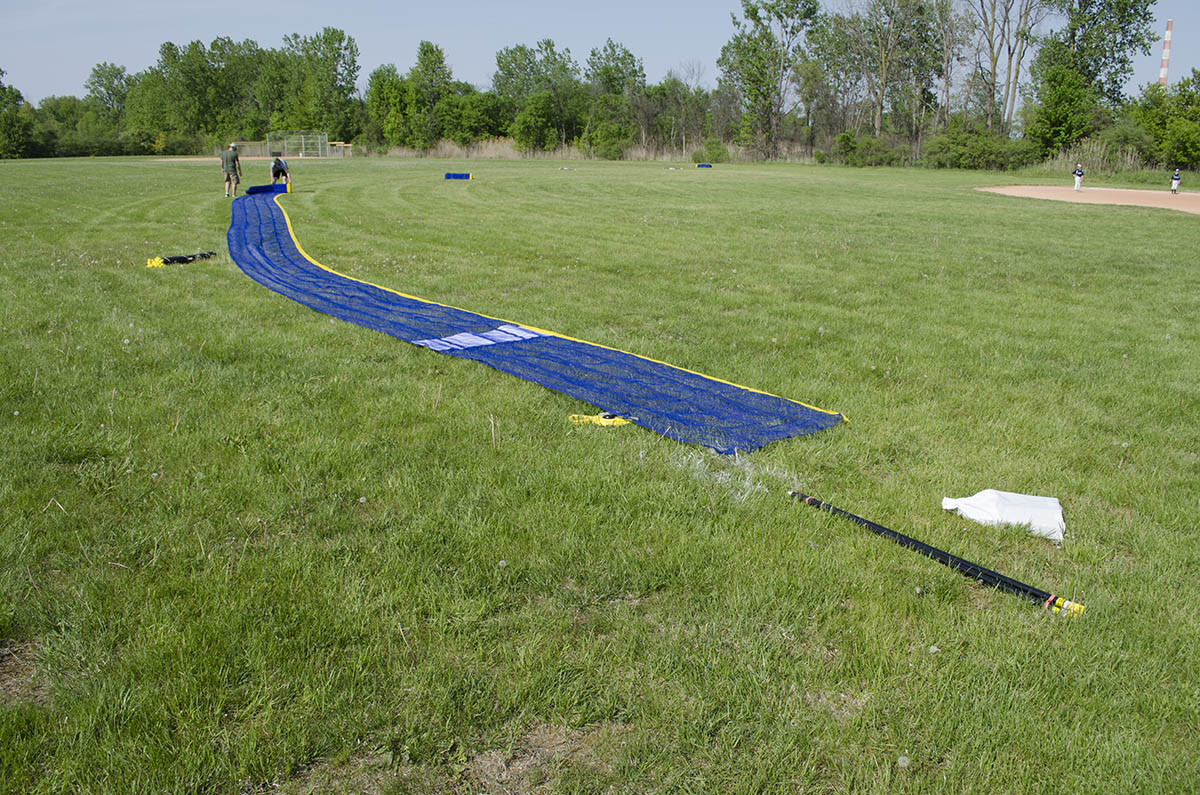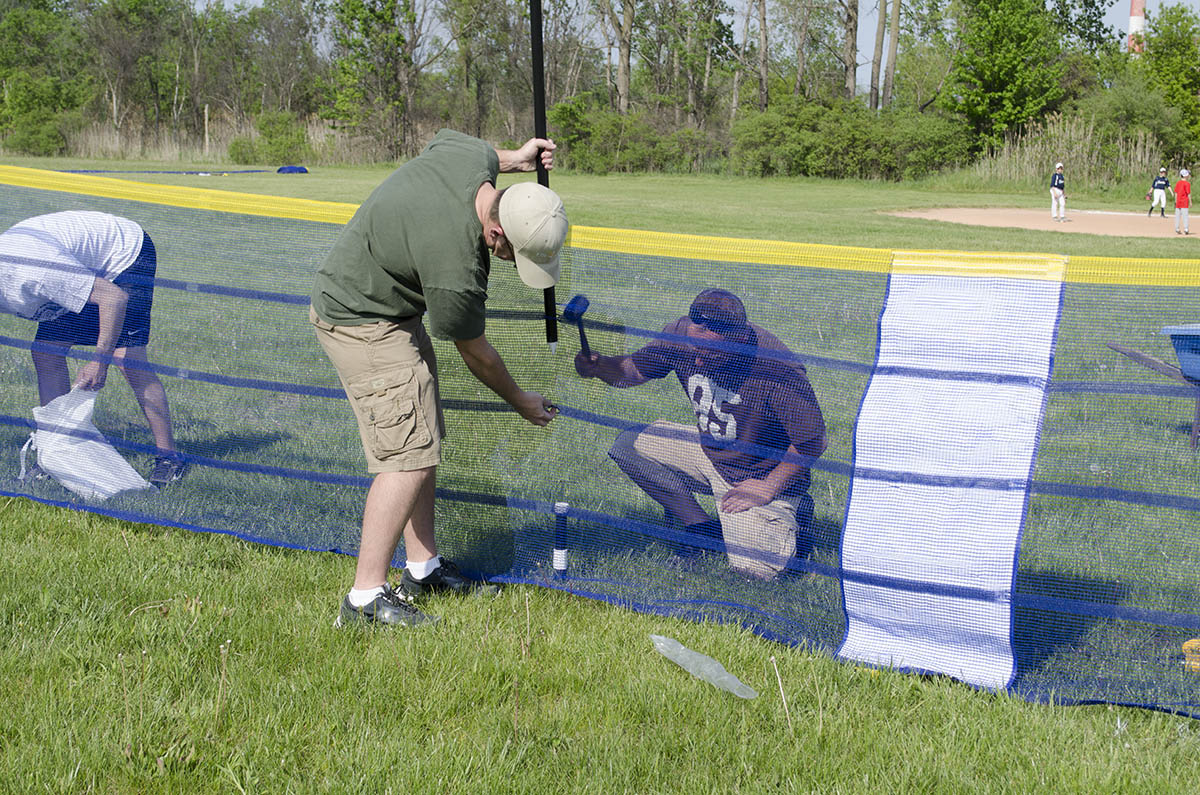 Volunteers install Grand Slam Fencing at Lions Park in Trenton, Michigan.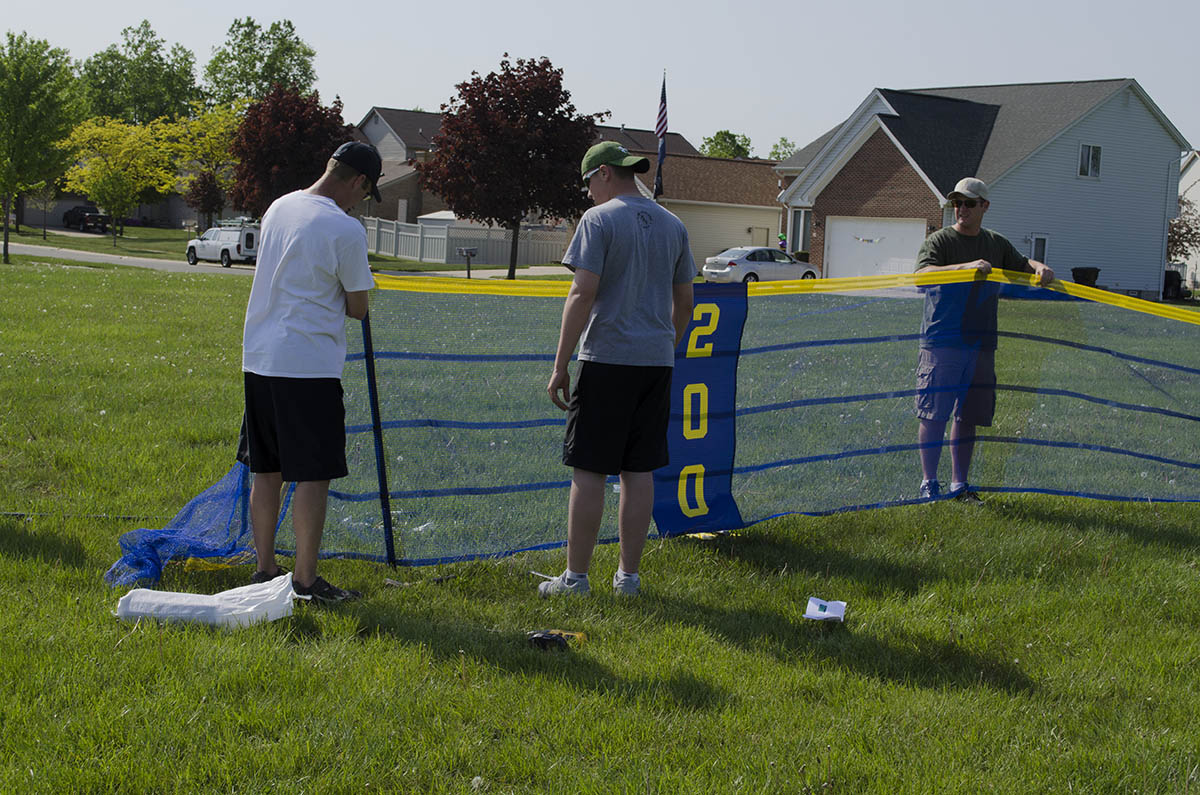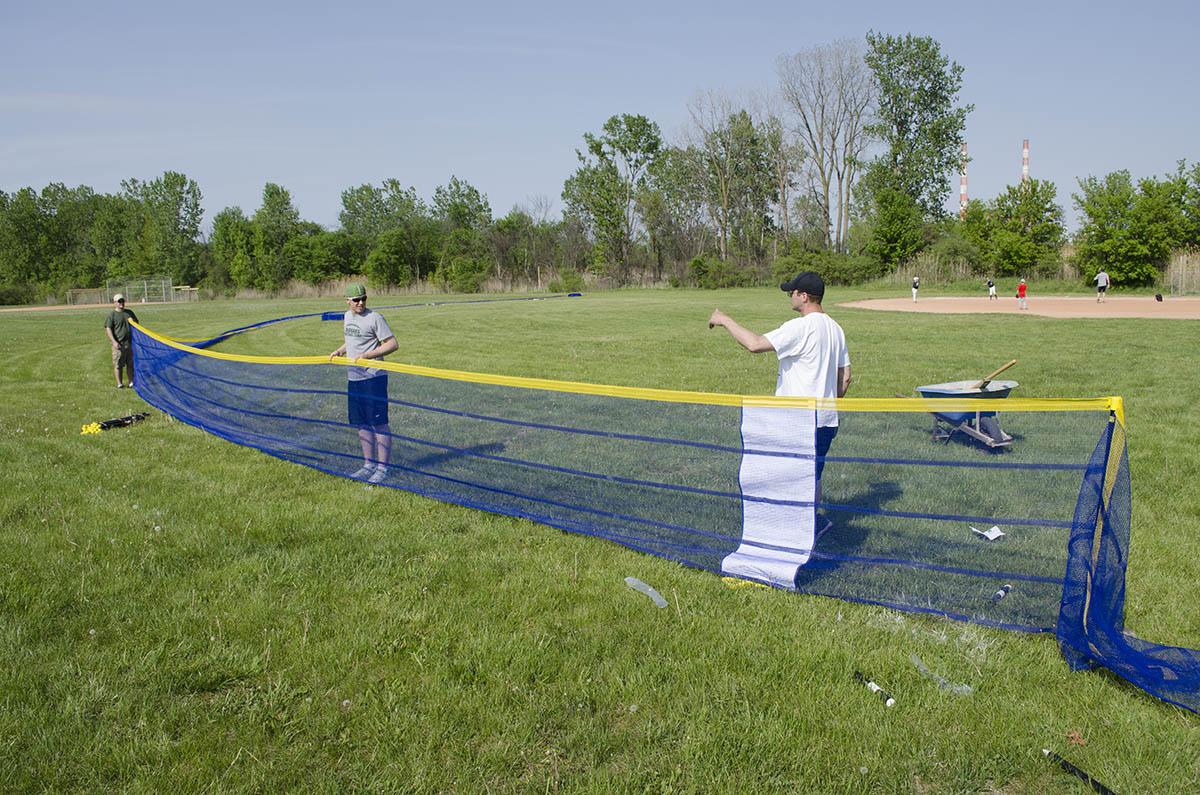 The blue portable fence will give the little league field a home run distance of 200 feet.