Baseball Outfield Fence offers the latest in baseball outfield fence products at the lowest prices.
FenceMate® Windscreens and Privacy Screens for Every Use
Block wind on a practice field or keep property private.
Available in a variety of materials, colors and sizes, it is easy to find the screen that is right for your needs. FenceMate windscreens and privacy screens attach to any fence. They create a blockage from outside distractions, a buffer from wind, and a better visual background for players. Most screen colors help increase ball visibility.
Features Include:
• Maximum UV protection
• Center lacing lip for screens higher than 6'
• Brass tooth grommets spaced 18" apart on all sides
• TuffPrint custom lettering available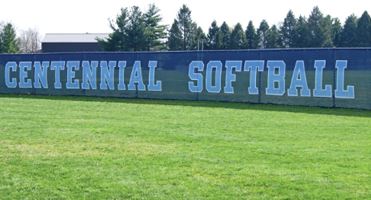 Our Most Popular Screens
Screens are available in 10 different styles. Weave openings vary from 75% to 100% blockage. Check out our two most popular screen materials, Standard Mesh and ArmorMesh Premium Mesh:
VCM9X12
Standard Mesh

VCP16X16
ArmorMesh Premium Mesh

Fabric

Vinyl Coated Polyester Mesh

Vinyl Coated Polyester Mesh

Popular Applications

Baseball outfields

Baseball outfields

Features

Top-seller

Most durable, for high wind areas

Printable

Yes

Yes

Warranty

3 years

5 years

Weight/Sq. Yard

8.2 oz

14 oz

Shade Percentage

84%

75%

Colors
Why choose ArmorMesh over standard mesh? ArmorMesh windscreens feature excellent tear strength, outstanding abrasion resistance, and are fabricated with a heat-sealed hem.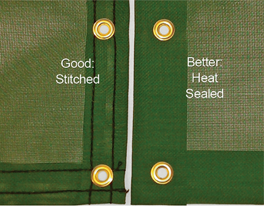 Besides standard mesh and ArmorMesh, other materials for windscreens and privacy screens include polyethylene, polypropylene, and solid vinyl.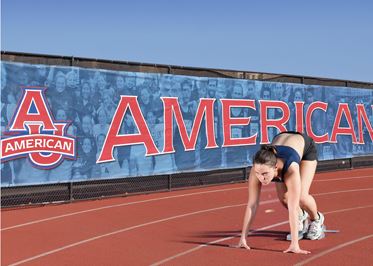 Screen Accessories
Do you need any flap vents or window cut-outs? Half-moon shaped air vents allow air to pass through your screen. Boxed window cutouts are air vents that are 6" x 12" in size.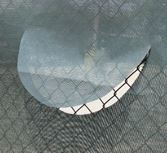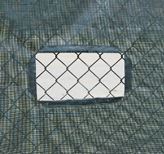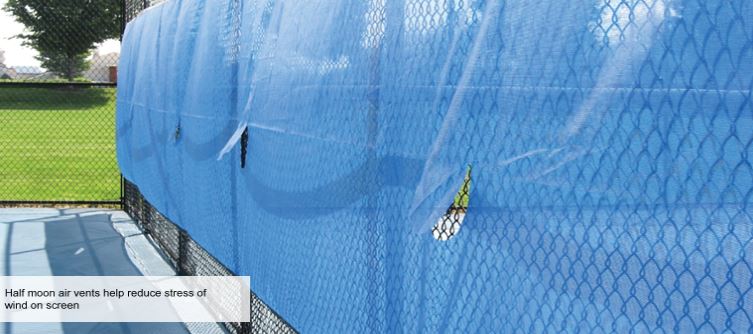 Do you need any accessories? You can tie down your windscreen or privacy screen with sturdy plastic cable ties and polyester tie line.